And don't mess with Mr. Menzie Chinn's picture of America's post-war economy. Or he (and his acolytes) will
throw a tantrum from all the way out in Wisconsin
;
I fully expect a exegesis from Mr. Sullivan on how down is actually up for industrial production and employment.
Which has been pre-provided for Professor Chinn. Industrial production went down in 1945 as the war industries shut down, and then went up in 1946. As his own graph shows;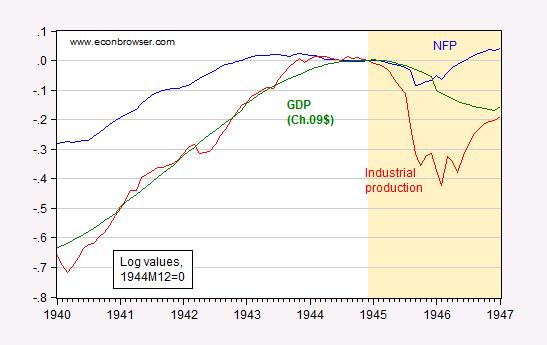 We wonder if he will ever notice.
Here's the longer run picture (thanks to blogger
Historia Futura Praedicit
) which includes the barely noticeable blip in 1945 before the prolonged upward movement of GDP in the now civilian-ized economy;